Version 3.4.5 of vna/J is released.
The application JAR for the GUI application can be downloaded from here as usual.
This was changed from 3.4.2 to 3.4.5
Experimental support for various dark themes in color config dialog.
Port extension length can now be negative
Some minor changes
Bug on OSX in Smith chart config dialog fixed
removed update function
Since vna/J 3.4.5 there is an experimental option to select alternative Look&Feel in the color configuration dialog.
If you experience problems delete the vna.settings.xml config file!
There may be some bugs rendering table data ... as I wrote - experimental :-)
Default scheme
Darcula Laf
Dark Star
Flat Darcula Laf
Flat Dark Laf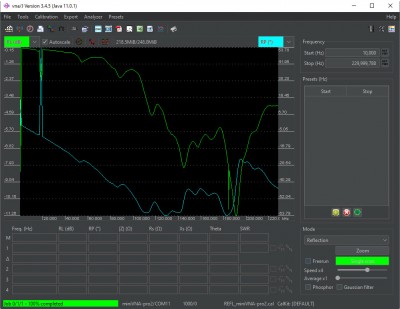 Flat IntelleJ Laf
Flat Light Laf